Action taken to prevent road damage by overweight trucks
The Ministry of Public Works and Transport has taken steps to tackle the problem of overweight trucks, which have caused severe damage to roads and bridges over past years, according to a report.
The ministry's Transport Department has launched a pilot scheme to modernise three weighing stations as directed by a government notice, the department said in its report.
The modernisation of a weighing station on Road No. 9 in Khamteuy village, Atsaphangthong district, Savannakhet province was completed in August last year, with financial assistance from the Japan International Cooperation Agency (JICA).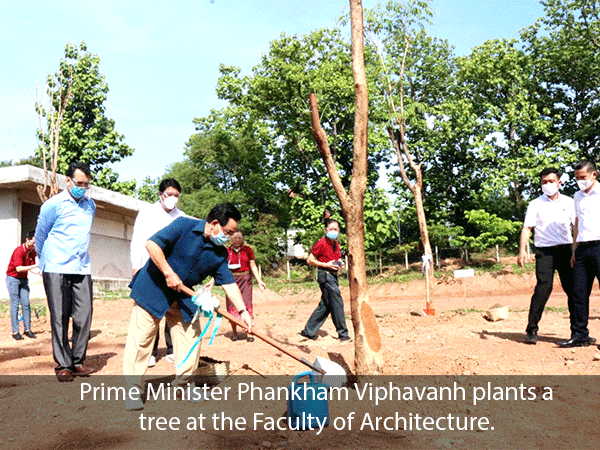 Elsewhere, the upgrade of a weighing station on National Road No. 13 South in Na-in village, Pakkading village, Borikhamxay province, is 95 percent complete.
Closed-circuit television cameras (CCTVs) have been installed in the two weighing stations and the weight records of each vehicle will be sent directly to provincial public works and transport departments, and the ministry's Transport Department.
Contractors for the two weighing stations have provided training for officials from the relevant departments to ensure they are able to operate the equipment.
Authorities in charge are looking for a suitable location to build another modern weighing station on the R3 Road in Bokeo province.
A senior official at the Transport Department said the modern system will ensure transparent practice. It will automatically record each truck's weight information and pass on the data to the relevant central and provincial departments.
"Information recorded by the system cannot be manually revised or changed," he said.
However, authorities said the three modernised weighing stations do not meet the country's needs given that there are 26 weighing stations in total. Thirteen are located at international border crossings and another 13 are situated along arterial roads.
Truck weights at other stations are manually recorded, triggering suspicions of loopholes for personal gain by officials in charge, which resulted in overweight trucks continuing to use and damage roads.
The Asian Development Bank carried out a study on the impact of overweight trucks on roads and recommended measures to regulate the problem, according to the Transport Department.
"Overweight trucks are the main issue [factor] in damaging roads and bridges, causing transport difficulties," the department said in its report.
The report stated that most transport operators have modified trucks so they can carry more goods in order to reduce haulage costs.
But businesses have complained that many roads in Laos do not meet regional or Asean standards, forcing them to carry less freight on each truck. This has added to already high transport costs that burden manufacturers in landlocked Laos, weakening their competitive edge over regional rivals.
Lao authorities admit that many roads fail to meet Asean standards, but the government is committed to improving the quality of infrastructure.
The Transport Department's report suggests that the absence of a logistics centre and a modern transport management system has made it difficult to regulate the trucking industry, saying that many vehicles do not comply with the directions defined in their contracts.
The report underlined the need to establish a land transport inspection team to monitor the situation. It also recommended increasing the fines on those who infringe transport regulations, saying the current fines are too small compared to those imposed by other countries in the region.
By Souksakhone Vaenkeo
(Latest Update May 8, 2019)