Bokeo adds new visitor facilities at waterfall
Visitors who like spectacular natural attractions shouldn't miss an excursion to the waterfall in Huaylom village, Tonpheung district, Bokeo province, where new facilities have been built to make the experience more interesting.
Head of the Tonpheung district Information, Culture and Tourism Office, Mr Sisa-art Koumphon, told Vientiane Times yesterday that these services at the waterfall opened very recently.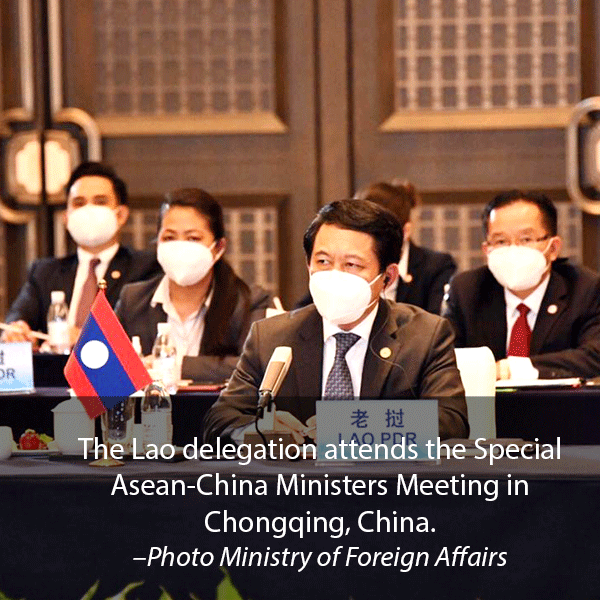 It is hoped that the waterfall, now that it is more easily accessible, will attract more visitors and create extra revenue for the local community. The waterfall now has huts for relaxing under and several homestays that enable people to stay overnight, he added.
Besides exquisitely fresh air, visitors to the area can enjoy the hospitality of the local Lahou ethnic group. Traditional foods are available throughout the district, as are local artworks and handicrafts. Cultural performances and displays also dot the calendar year.
The price of homestays is 30,000 kip (about US$4) a night per person. With food, the price goes up an additional 35,000 kip, Mr Sisa-art said.
Huaylom waterfall is located about 30 km from the main town in Tonpheung district, and the road is passable in both the dry and wet seasons.
Many people who visit the waterfall also choose to drive a further 22 km to the beautiful Pongloc hot spring in Meung district.
Mr Sisa-art said Bokeo province has many other places of interest like the Nam Kan protected area in Toub village, Huayxai district.
Here there are some great adventure activities. The lushness of the landscape makes trekking really rewarding and there is ziplining and treehouses to relax in as well.
Huayxai district also has old temples on top of extraordinary cliffs like at Souvanna Khomkham.
Bokeo has colourful activities in all months of the year that will be of interest to visitors, such as the kapok flower festival. Some of the best local foods include khao laeng feun (noodles with chilli sauce) and khao soy tad (noodles fried with sugar sauce or honey) is a dessert favourite.
More than 384,900 people went to Bokeo province last year, according to the Tourism Development Department, Ministry of Information, Culture and Tourism.
The province has 77 officially designated tourist sites including 53 nature-based attractions, 14 cultural sites and 10 places of historical interest. It has 16 hotels, 70 guesthouses and resorts, 19 restaurants and five entertainment venues.
Bokeo is located in the north of Laos and is 624 km from Vientiane. It is accessible by road or air.
By Siladda Souliyong
(Latest Update May 14, 2019)