New teaching and learning resources for Grade 2 classes
A total of 9,365 resource boxes for Grade 2 teacher will be delivered to primary schools across the country amid the Covid-19 lockdown.
The boxes have been packed and trucks are scheduled to depart next week to carry the materials to 148 District Education and Sports Bureaus, which will liaise with primary schools to ensure that all resources are ready for Grade 2 teachers and students at the start of the 2020-21 school year.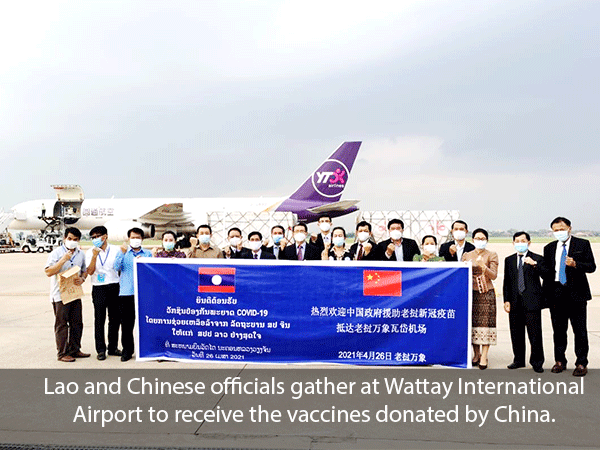 Last month, teams from the Ministry of Education and Sports, supported by the Basic Education Quality and Access in Laos (BEQUAL) programme, were busy overseeing the packing of 159,205 storybooks, 683,645 decodable readers and 18,730 busy pictures into the resource boxes.
According to the BEQUAL programme, the packing has been completed in time and the trucks carrying the resources and the new Grade 2 student textbooks are scheduled to depart the central warehouses in Vientiane once restrictions have been eased.
The ministry developed these new learning materials with the support of the Australian government, with additional funding coming from the European Union and the United Sates government.
They will be used by Grade 2 teachers to improve reading, writing, listening and speaking of students.
Each Grade 2 school will receive a box with 17 storybooks, 72 decodable readers and a set of two busy pictures. Teachers will also receive guides for using the decodable readers and busy pictures.
The storybooks contain simple stories that teachers will read aloud to children. Research shows reading aloud to children every day increases their ability to listen and develop comprehension. It also exposes students to new ideas and vocabulary, both of which contribute to reading development.
The decodable readers help children to read independently. These readers are simple stories that keep children interested and motivated, and they are written using letters and words that they have already been taught in the classroom.
This allows them to practice reading independently. Independent reading practice is critical for developing enthusiastic readers and lifelong learners.
Each resource box also contains a set of busy pictures. These poster-sized pictures show common activities in rural and urban settings that teachers can use to initiate discussion, increase critical thinking skills, and develop comprehension.
All these new teaching and learning resources were designed to enable active learning, which is at the core of the new curriculum pedagogical method. It will help more children, especially girls and those experiencing disadvantage, learn better and acquire life skills.
By Times Reporters
(Latest Update April 29, 2020)