Skilled workers eligible for jobs in Japan

A limited number of skilled workers will be able to work in other Asean countries and Japan, in small and medium enterprises, agriculture, and other fields, with jobs to be arranged through employment agencies.
The Vientiane Employment Service announced the scheme earlier this month, adding that Lao nationals would be able to strengthen their skills by working in other countries.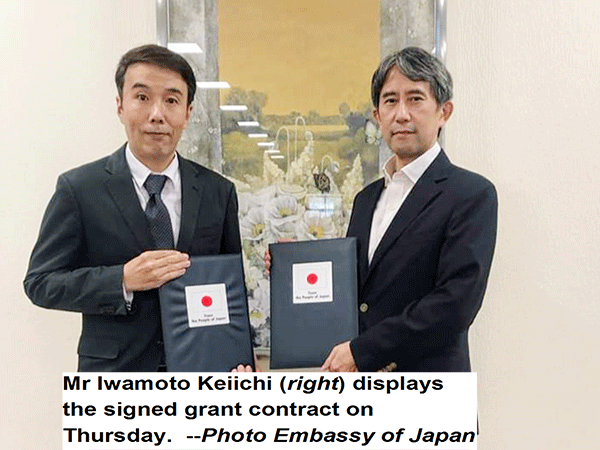 Director of the Vientiane Employment Service, Mr Bounxou Chanchom, explained the importance of skilled workers being allocated jobs overseas.
This year it is estimated that about 20,000 people will be selected to go to Thailand and Japan after passing skills tests which will be administrated by the employment service.
Applicants must be in good health and able to travel. Following interviews conducted by the employment service, applicants will know the test results the same day.
About 90 percent of applicants will come from Champassak, Savannakhet, Saravan and Khammuan provinces, Mr Bounxou said.
In addition, a large number of Lao people are being employed in Thailand. However, Japan looks set to become a new destination for Lao workers as the country is looking to employ more foreign nationals, he added.
A senior official from the Department of Labour Skill Development at the Ministry of Labour and Social Welfare said on Wednesday the ministry was continuing to provide skill development training courses.
These are aimed at equipping people, especially those from poor backgrounds, with essential skills so they can more easily find jobs in Laos and other countries.
She said the demand for skilled labour in Laos and internationally continues to grow. Lao workers are currently employed in many countries, including Thailand, South Korea, and Japan.
An anonymous official from the Employment Service Centre under the Ministry of Labour and Social Welfare said that last year the centre arranged for Lao workers to go to Japan to improve their skills through the Japanese Technical Intern Training Programme.
Under this programme, Japan accepts young people and middle-aged workers from various countries including Laos.
It fosters talented individuals who can contribute to the development of industries in their countries through the transfer of Japanese industrial and vocational skills, techniques, and knowledge.
According to the ministry, in the past few years at least 50,000 Lao nationals, including 27,176 women, have obtained employment in other countries. Most found work in Thailand, while just over 50 got jobs in Japan.
By Phetphoxay Sengpaseuth
(Latest Update March 13, 2020)