Top party leader meets armed forces
Secretary General of the Lao People's Revolutionary Party and President of the Lao PDR, Bounnhang Vorachit on June 19 congratulated national defence-security forces on their achievement in the task of national protection and construction.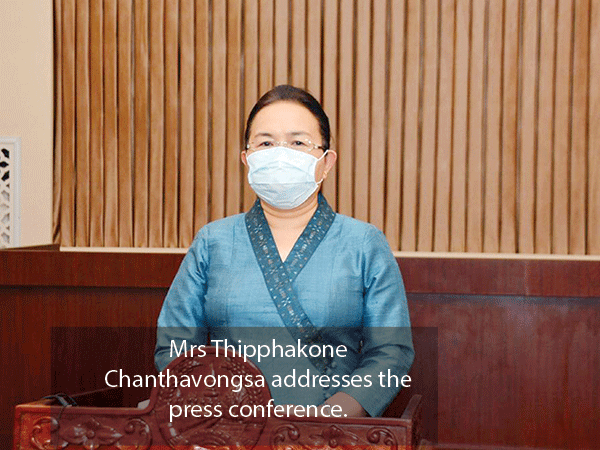 The nation's top leader made the comment while convening with Minister of National Defence, General Chansamone Chanyalath, Lieutenant General Vilay Lakhamfong and senior security force officers at the meeting hall of the Lao Minister of National Defence in Vientiane.
At the event, the Party Secretary General said that under the direct supervision of the Party, the national defence-security forces had matured and become stronger enabling them to accomplish all of their assignments, in particular, fulfilling the two strategic tasks of national protection and construction.
To meet the new national development needs, President Bounnhang urged the defence-security forces to continue to enrich their revolutionary spirits and political obligations in serving the Party, nation and people, and to perform their duties in accordance with the law.
He also urged the defence and security forces to improve their operational capacity by applying scientific knowledge to enable them to fulfil all of the assignments under the contemporary environment and its challenges.
Apart from performing their traditional tasks, the Party Secretary General highlighted the need for the defence-security forces to take part in national socio-economic development implementation.
In this regard, he called on the armed forces to help the government and local relevant authorities to secure the establishment and strengthening of Party-political foundations in strategic and remote parts of the country.
He added that defence-security forces should continue to stand ready to perform unconventional tasks for the country and accommodate unexpected challenges such as assisting the government to combat COVID-19 and natural disasters.
One of the defence-security forces most critical tasks in future was to strengthen their logistics, supply and productivity so they would gradually become self-reliant, according to the Party Secretary General.
During the event, President Bounnhang visited the project site for a memorial to commemorate Lao revolutionary leaders who escaped from the captivity of reactionary forces.
By Times Reporters
(Latest Update June 22, 2020)