How can we steer clear of fraudulent chain scams?
Ill-intentioned groups are always out to cheat people by trying to persuade them to invest in dubious money-making activities that claim to give a high return in a short time. Many people have fallen prey to this kind of scam. Vientiane Times asked around for people's thoughts on ways to avoid getting caught up in such fraudulent schemes.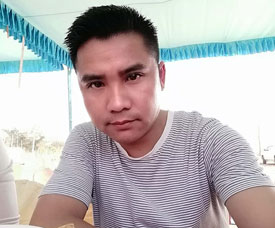 Ms Manyvone Sisomphet, a resident of Luang Prabang province: I have heard about this scheme but I haven't taken any notice of it because I'm not sure that I would get the kind of money that the advertisers claim. Another thing is that I'm not really interested in this kind of business because I don't believe in it, so it's quite hard to persuade other people to take part in the scheme. I urge everyone to be on their guard and to check all the details before applying to become a member of any kind of business. I don't want to waste all the money I've worked so hard to earn. If we are told we can get money easily, we should realise that it's probably the result of some kind of scam or cheating, and we won't be happy as a result. The authorities should warn people not to get involved before large numbers lose money or are cheated in some way.
Ms Phai Inthavong, a resident of Oudomxay province: I don't know anything about this but in my opinion, before getting involved in any kind of business, we should get as much information as possible to protect ourselves against any kind of scam. Everyone should be more aware when using social media because there are many risks associated with it. Don't trust anyone just because you want to make easy money. I don't think money can be earned easily without hard work. The law should be enforced to put a stop to this problem. Everyone who knows about the warning should pass on the message to those who don't know, and people shouldn't break the law in this way.
Mr Athid, a resident of Bolikhamxay province: Unfortunately I fell victim to this kind of scam and lost more than 30 million kip of my savings because I believed what I was told. I would like to share my experience with others. Please get more details and information before you invest in any kind of business. This scam takes many forms, such as money-making, direct selling, e-commerce and others but they all follow a similar model. I think we should consider the security issues and get more information before getting involved in any kind of business deal. Most importantly, don't trust anyone if you don't know them well.
Mr Saengthong Souliphon, an official in Vientiane province: Some of my friends tried to persuade me to take part in this scheme but I wasn't interested and was concerned that it was some kind of money making scam, which has happened here before. It claims to make money for sharing members and to give them a high return. Another thing is that I don't know the details and have no information about who is behind it all. Even though it appears to involve the direct selling of health products, it claims to have extra benefits. We should consider everything carefully and try to assess whether it's advantageous or not before getting involved along with other people. If it doesn't offer anything of certain value, we shouldn't share it or pass it on.
By Lamphone Pasanthong
(Latest Update April 1, 2021)