Borikhamxay to serve as key regional land bridge
Borikhamxay province in central Laos will serve as another key trade hub and land bridge once construction of the 5th Lao-Thai friendship bridge is completed and it becomes operational in coming years.
Lao Minister of Public Work and Transport, Mr Bounchanh Sinthavong and his Thai counterpart Mr Arkhom Termpittayapaisith on Friday presided over the signing ceremony of the 5th Lao-Thai friendship bridge construction held in the Thai province of Bueng Kan on June 14.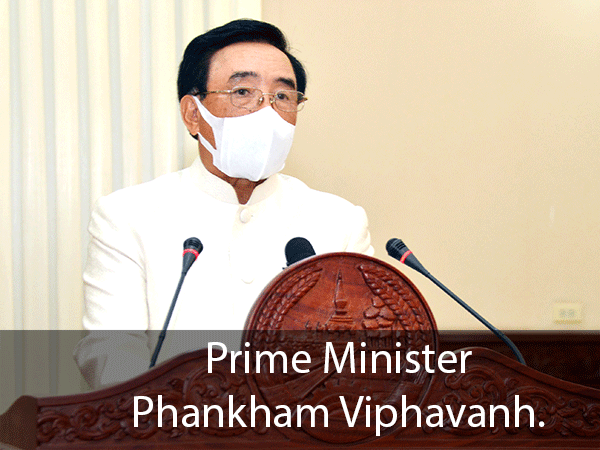 The new bridge is designed to link the Lao province of Borikhamxay and Thai province of Bueng Kan. This means once the construction of the link is completed and operational, Borikhamxay province will serve as another vital regional trade hub and transit route for Laos, Thailand and Vietnam over only 150 km.
"It is the shortest connection between the three nations," Mr Bounchanh said in his remarks at the bridge construction signing ceremony.
According to Xinua, the construction of the bridge is estimated to cost 3.93 billion baht (about US$126.77 million), with 1.3 billion baht (about US$42 million) to be borrowed by Laos from Thailand's Neighbouring Countries Economic Development Cooperation Agency.
Construction of the 1.35 km prestressed concrete bridge is estimated to take three years, and the project also has a 15 km-long two-lane road, mostly in Thai territory, with border control facilities on both sides.
The friendship bridge is part of the Greater Mekong Sub-region and ACMECS (Ayeyawady-Chao Phraya-Mekong Economic Cooperation Strategy) initiatives between Laos, Cambodia, Myanmar, Vietnam and Thailand.
Mr Bounchanh said the Lao government supported the construction of the 5th Lao-Thai friendship as it was located in a strategic area which would help to transform Laos from being landlocked into a land bridge. He said once construction of the bridge was completed, trade, investment, and tourism cooperation between the three nations would gain a significant boost. Laos and Thailand have completed the construction of four Lao-Thai friendships.
The first one links Vientiane with the Thai province of Nongkhai, the second connects Savannakhet with the Thai province of Mukdahan, the third links Khammuan with the Thai province of Nakornphanom, while the fourth bridge connects Bokeo province with the Thai province of Chiang Rai.
By Ekaphone Phouthonesy
(Latest Update June 18, 2019)