Plans outlined for 25th anniversary of First Lao-Thai Friendship Bridge
Many fun and interesting activities are planned for the upcoming 25th anniversary celebration of the First Lao-Thai Friendship Bridge, taking place on and around the bridge over April 26-27.
Event organisers say the activities include an almsgiving ceremony involving Buddhist monks, a mini-marathon and a cycling race. On April 26, 125 Lao and Thai Buddhist monks will give alms and blessings to the bridge.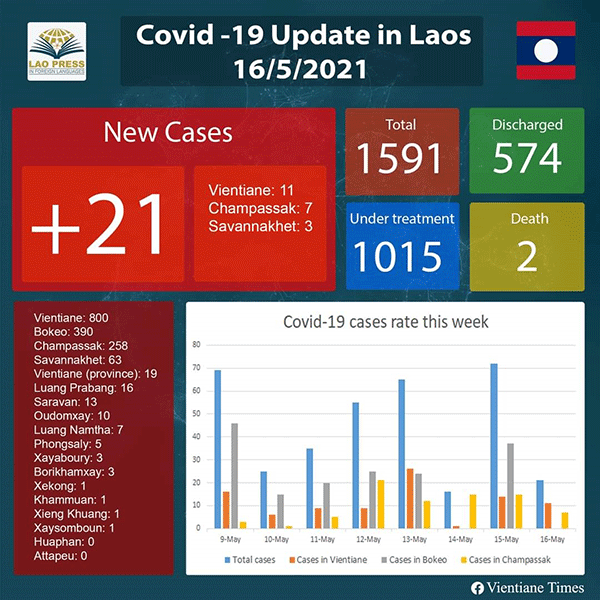 This first day of the event will also include a Lao-Thai and an Australian cultural show, as a celebration of the friendship between the three nations. A golf tournament and an exhibition of One District, One Product goods will also be part of the festivities on the opening day. On Saturday April 27, an 8km mini-marathon will take place, as well as a 50km bicycle race.
The Lao-Thai Friendship Bridge was the first major bridge constructed across the lower Mekong. It links the town of Nong Khai in Thailand with the city of Vientiane in Laos and was built with AU$42 million provided by the Australian Agency for International Development (AusAID).
This money went towards the bridge's design, feasibility studies and construction between the years 1991 and 1994, according to the Australian Embassy to Thailand.
Since its opening, the Friendship Bridge has helped facilitate trade, increase tourism and broaden investment opportunities. Better roads at both ends of the bridge have also meant faster and safer transport of goods, benefiting the economies of both countries.
Not only does the bridge connect the two nations in a physical sense, it also links the Thai and Lao people together spiritually, allowing the sharing of friendship and solidarity.
The bridge has become an enduring symbol of friendship and cooperation between the nations of Australia, Thailand and Laos and this partnership will be enthusiastically celebrated this weekend.
By Time Reporters
(Latest Update April 23, 2019)