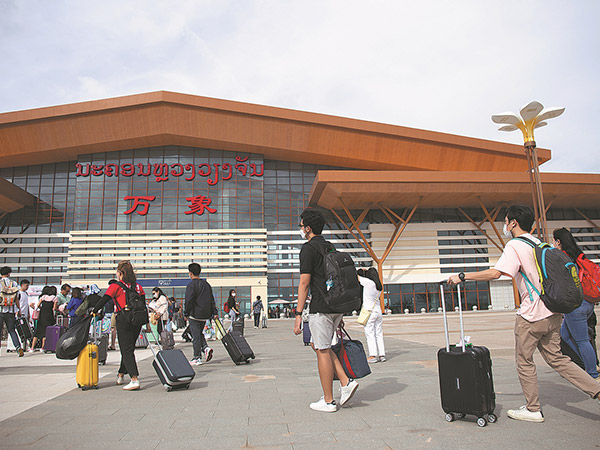 Travelers enter the railway station in Vientiane, Laos, to take the China-Laos Railway on Nov 25, 2022. --Photo Xinhua
China-Laos rail line flourishes

(China Daily/ANN) -- Since entering operation 18 months ago, passenger and freight transport on the China-Laos Railway has flourished, the China Railway Kunming Group told Yunnan.cn on Tuesday.
The line has carried 16.4 million passengers and 21 million metric tons of freight.
Since its launch in December 2021, passenger and freight transportation has continued to grow.
On April 13, the Kunming South Station and the Lao capital Vientiane Station launched a two-way international passenger train. Since then, it has carried 20,000 inbound and outbound travelers from 28 countries.
Today, 25 provinces, regions and cities in China are running cross-border cargo trains on the China-Laos Railway. The types of goods transported include fertilisers, sundries, electronics and cold chain fruits.

(Latest Update June 7, 2023)