Commerce ministry registers rise in new businesses
Over 7,640 businesses registered to carry out operations in Laos over the past six months, an increase of 14.5 percent compared to the same period last year, a new report has unveiled.
The increase reflects the government's drive to diversify the economy by encouraging more people to operate businesses so as to create jobs and generate more revenue for the government.
However, the capital registered by these new businesses amounted to only 50.89 trillion kip, according to the report, which was issued by the Ministry of Industry and Commerce.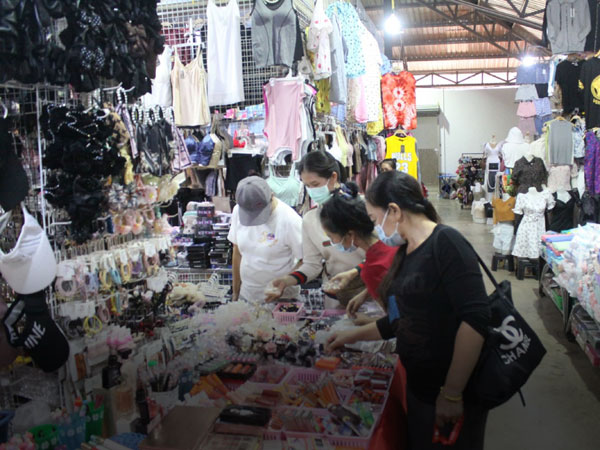 More businesses have registered operations in Laos.
In the first six months of last year, 6,675 businesses signed up to carry out commercial activities, with registered capital amounting to over 63.64 trillion kip.
Retail and wholesale outlets together with car and motorbike repair businesses accounted for 29.4 percent of all new business registrations in the first six months of 2022.
This was followed by construction (17.04 percent), processing plants (12.05 percent), finance and insurance (11.41 percent), agriculture, forestry and fishery (6.02 percent), and real estate (5.18 percent).
Meanwhile, mining operations accounted for 4.88 percent, science (3.19 percent), electricity and gas suppliers (3.08 percent), transport and warehouse operations (2.54 percent) and rental accommodation and food services (1.27 percent).
Of the total recorded capital of 50.89 trillion kip, 44.61 percent was registered by Lao business operators, followed by Chinese businesses (39.13 percent), Vietnamese (5.94 percent), Thai (5.19 percent), South Korean (1.72 percent) and Japanese (0.87 percent).
So far, more than 186,140 businesses have registered operations in Laos, according to the National Enterprise Database website.
Of the total, over 63,370 businesses are based in Vientiane, followed by Champassak province (16,029), Vientiane province (15,382), Xayaboury province (11,766), Savannakhet province (11,158) and Luang Prabang (10,521).
The business sector is still largely dominated by Small and Medium Enterprises (SMEs), which account for more than 90 percent of all enterprises in the country.
Over the last couple of years or more, businesses in Laos have suffered hugely because of the Covid-19 pandemic, particularly those operating in the service sector, such as airlines, travel agents, hotels, transport operators, restaurants, massage parlours and golf clubs.
In addition, difficulties in accessing finance, the length of time taken for a business operation to be approved, and the high cost of production are all obstacles to businesses seeking to expand their operations.
In general, the Lao economy is vulnerable to external impacts because it relies too heavily on the resource sector.
Growth of the business sector is crucial for the growth of the economy, which is expected to expand by a rate of at least 4 percent from now until 2025.
By Somsack Pongkhao
(Latest Update August 18, 2022)