EDL chief explains reasons behind losses
Electricite du Laos (EDL) is a monopoly company which should generate a significant amount of revenue from its dominance in the energy market, but the fact is it has been operating at loss for many years and has accumulated huge debts.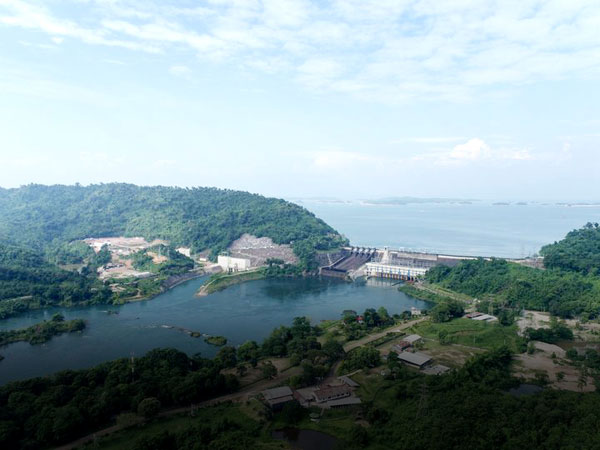 The government's policy aims to ensure that more people can access the electricity grid.
--Photo EDL-Gen
While debating the government's move to reform state-owned enterprises at the ongoing National Assembly session, EDL's Managing Director Mr Chanthaboun Soukaloun outlined the main reasons for EDL's continuing losses and the kind of reforms needed to turn things around.
"In theory, if a company has a monopoly in a market, that company should make a profit because it can determine the price at which it sells its products. But EDL is a core business for the socio-economic development of Laos so the company cannot raise the price of electricity arbitrarily," he said.
Mr Chanthaboun, who is a National Assembly member for Champassak province, told members of parliament that the money earned by EDL from the sale of electricity is in kip.
But a large segment of the company's expenses must be paid in foreign currencies, except the salaries paid to company staff. The recent depreciation of the kip has had drastic consequences for EDL, resulting in additional loss of income.
Mr Chanthaboun said that although many hydropower plants have been built in Laos, as part of the government's strategy to turn Laos into the "battery of Southeast Asia", most of the dams are owned by investors, not the Lao government.
This means that EDL has to buy energy from various hydropower projects and then sell it to consumers.
For years, the government has set the price of electricity below the production cost, because the government realises that many Lao people can't afford to pay more, Mr Chanthaboun said.
This is one of the main reasons why EDL is operating at a loss.
In addition, it is government policy to ensure that more people, especially those in remote areas, can access the electricity grid.
To achieve this, large sums of money have been borrowed to build transmission lines and electricity stations to carry power to rural areas.
Mr Chanthaboun said all of these issues must be taken into account when implementing reforms at EDL.
It is essential to determine whether the state-owned business is operating at a loss because of poor management or mechanisms that hinder sound business operation.
In April this year, the government set up a committee to overhaul the operations of EDL as part of efforts to strengthen business operations across all state enterprises.
The committee will recommend measures that will enable EDL to earn more revenue and pay off the debts it has accumulated.
The state owns 178 enterprises, nearly all of which have recorded losses over many years.
Prime Minister Phankham Viphavanh told the National Assembly recently that embezzlement by executives and staff, combined with poor management, are the main reasons for the chronic losses suffered by state enterprises. Nepotism is also rife, which further hinders efficient business operation.


By Somsack Pongkhao
(Latest Update July 7, 2022)