Xieng Khuang eyes 70,000 tourists this year

Following the listing of the Plain of Jars by UNESCO as Laos' third world heritage site in 2019, authorities in Xieng Khuang province expect at least 70,000 people to visit the site this year.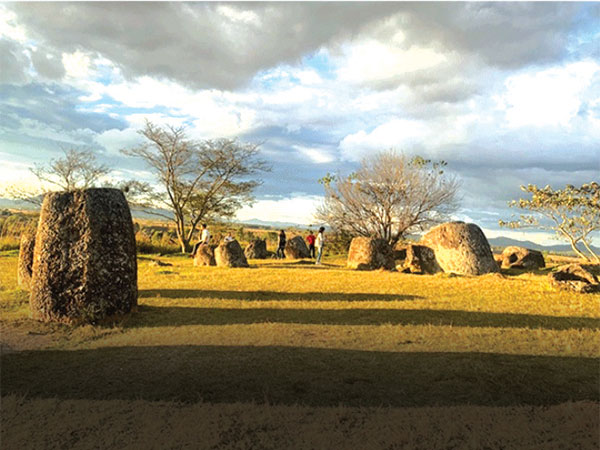 Tourists explore the Plain of Jars in Xieng Khuang province.
Deputy Head of the provincial office for world heritage of the Plain of Jars, Mr Thongsavanh Khammani, said 43,200 people visited Xieng Khuang last year and he expected the number to increase considerably this year now that tourism is flourishing once more.
Mr Thongsavanh said he was confident that UNESCO's recognition of the Megalithic Jar Sites would swell visitor numbers and be a huge boost to the economy of Xieng Khuang province.
According to the Ministry of Information, Culture and Tourism, the Plain of Jars comprises about 80 distinct sites but only 11 are included in the listed area as they have the highest concentration of stone jars.
Three large sites in Paek district are particularly popular with visitors. The first site is 15km southwest of the provincial capital Phonsavanh, and has about 300 jars.
The second site is 25km south of Phonsavanh and contains about 90 jars spread over two hills. The third site is 35km southeast of Phonsavanh and has about 150 jars.
The jars were carved from sandstone and granite, and their size ranges from very small to about 3 metres in height. They are thought to be 2,500-3,000 years old.
There are also a number of stone slabs, which are thought to be lids for the jars, or tombstones, while tools and other items of archaeological interest were found around the jars.
The Plain of Jars is located at the intersection of two major cultural systems during the Iron Age in Southeast Asia and the area is known to be a place of migration within the region.
By Times Reporters
(Latest Update January 26, 2023)