Champassak to forge ahead with Mekong management project

Authorities in Champassak province are confident that the Mekong River Integrated Management Project planned for Pakxe city will soon resume now that the Ministry of Finance has submitted a request for an additional loan to complete the first phase of the Landslide Protection Project.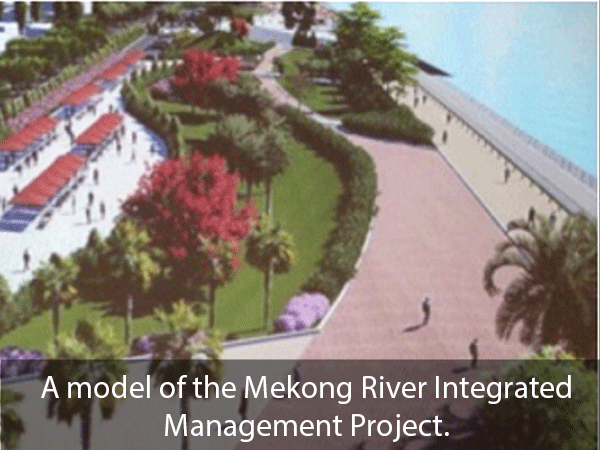 Officials in charge of the project said the loan request had been approved by the Lao government, with the money expected to come from South Korea's Economic Development Cooperation Fund.
The Fund is financing the construction of a 0.3-km landslide prevention embankment along the Sedone River which has been affected by flooding.
A flood protection embankment will also be built, together with 6.8 kilometres of drainage channels. Paving will be laid along a 13.5-km road alongside the embankment and a 2-km road bordering a park will be upgraded.
The planned 10.6-hectare public park will be the first of its kind to be built in Champassak province.
The groundwork for the project was carried out in 2011 and Champassak authorities approved three companies from the Republic of Korea to provide consulting services.
These companies will make detailed project plans which will incorporate attractive landscaping and other features.
The whole project is expected to take five years to complete at a total cost of over US$65.6 million, although the recent request for an additional loan will drive up the original cost estimate.
Most of the cost will be covered by low-interest loans from the Republic of Korea while the remainder will come from provincial authorities.
US$6 million is being spent to clear various natural barriers on the project site as well as compensate local people affected by the project.
By Times Reporters
(Latest Update November 24, 2021)