Four Thousand Islands New Area aiming to draw 15 million visitors per year by 2050
The Four Thousand Islands New Area in Champasak province is one of the biggest foreign investment projects in Laos and aims to create a green and modern town that is environmentally friendly.
The developer (Sithandone Joint Development Co., Ltd. "STD") intends to build a town that includes resorts and leisure facilities and will attract people from all over the world.
The development will include an Asian Trade Exhibition and Convention Centre and an agriculture research centre, as well as processing plants, other buildings, and tourism-related services.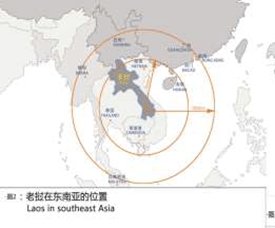 STD company plans to invest over US$9 billion, aiming to attract 2.3 million visitors per year by 2030 and 15 million visitors per year by 2050.
The project site is situated in Khong district, and islands in the Mekong River in the far south of Laos, and covers an area of more than 9,846 hectares.
The development is about 140km from Pakse city, the capital of Champasak province, and is close to the Lao-Cambodian border.
Also contained in the development area is the spectacular Khonephapheng waterfall, which is the biggest cascade in South-East Asia and draws thousands of visitors every year.
The company's main goal is to turn the Four Thousand Islands area and the waterfall, which are part of the Mekong River, into a leading destination for foreign visitors.
The government and the developer signed an agreement on the Four Thousand Islands New Area Project on June 30, 2018. Based on the agreement, Sithandone Joint Development Co., Ltd. is currently working on several components of the scheme.
The buildings to be constructed in the zone will reflect the characteristic Lao architectural style. Building heights will be limited and there will be different zones.
In some places, building heights will be capped at 9, 12 or 28 meters to ensure clear views over the Mekong River and its islands.
Although the project is aiming for international standards of entertainment and leisure, the scheme will include medical tourism as well as activities that promote Laos' cultural traditions.
The main road through the Four Thousand Islands New Area will be 52 meters wide to facilitate development activities.
Concerning green areas, these will comprise four zones, namely the Khonephapheng Waterfall Park, 520 Entertainment World Complex Centre and fountain, and green areas along the Mekong River and the 115kV electricity transmission line.
STD company plans to build two water treatment plants during the first phase of development in order to supply sufficient water to the zone containing boutique hotels and the 520 Entertainment World Complex Centre. The first phase of construction began in 2018 and the whole project is scheduled for completion in 2025. STD company will build roads, improve water supply, and build an airport, a hospital and other facilities for use by Lao and foreign visitors.
Covering an area of 521.8 hectares, the first phase of the development has six zones.
Zone A contains boutique hotels with restaurants, conference rooms, spas, fitness centers and swimming pools.
Zone B is a residential area which will include a lake and other facilities designed to provide comfort.
Zone C will contain a golf course and villas.
Zone D will be a commercial area with shops and business on both sides of streets running alongside the casino and hotel. The buildings on these streets will have both Lao and French architecture.
Zone E will be 520 Entertainment World Complex Centre consisting of 5 stars Hotels, shopping malls, movie theaters, restaurants, entertainment venues, places for relaxation and the display of handicrafts, and large buildings.
Zone F will be a race course for international horse racing.
STD company has already built 21 villas in the resort complex, a new hotel and an after-sales service centre, as well as a 43.5-km concrete road around the perimeter of Don Khong island.Completion of the US$12-million concrete road is just the beginning of the Four Thousand Islands New Area project. The road has been built by Sithandone Joint Development Co., Ltd. As a socially responsible enterprise,STD company will continue to contribute to local development, such as assisting in the construction of local education and agricultural development, and creating employment opportunities for local people.
TEL: 031 215277, 020 52080000
By Advertorial Desk
(Latest Update March 16, 2021)