Hongsa Power provides 100 houses for families displaced by construction
Hongsa Power Co., Ltd. has built 136 houses and other essential infrastructure to accommodate people who had to move from their homes in Kiewngiew village, Ngeun district, Xayaboury province, when the company extended its mining operations.
The 136 new houses have electricity and water connections, while there are also roads, drainage, kindergarten and primary schools, a village office, a market, and a health centre in the new neighbourhood.
This is considered to be a complete infrastructure response for the 114 families displaced from Kiewngiew village.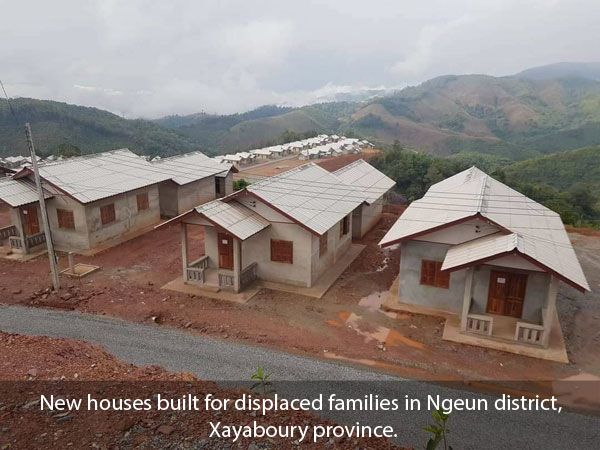 The new amenities were officially handed over on Wednesday at the resettlement office, ahead of the families' relocation.
Hongsa Power is supporting Laos' socio-economic and educational development. Every year, the company provides scholarships for children in Xayaboury province, mostly in Hongsa, Ngeun and Xienghon districts.
The company has also provided financial support for the government's response to Covid-19.
Since last year, Hongsa Power has been making financial contributions to the government to supplement the budget to prevent the spread of Covid at both the local and central levels, through nine projects worth over 1.2 billion kip, equal to 3,600,000 baht.
This support is in addition to the main mission of Hongsa Power in the field of electricity generation to create energy security for Laos and Thailand.
Last year, Hongsa Power Co., Ltd. also donated personal protective equipment worth one million baht to district hospitals in Xayaboury province to bolster efforts to prevent the spread of Covid.
The items included a ventilator and personal protective kits for use by hospital staff in Hongsa, Khop, Xienghon and Ngeun districts.
By Phomphong Laoin
(Latest Update January 28, 2022)