National Consulting Group, gov't ink deal on solar power project
The National Consulting Group Co., Ltd. is partnering with the government on a solar power project to support the goal of green growth and alternative and clean energy development.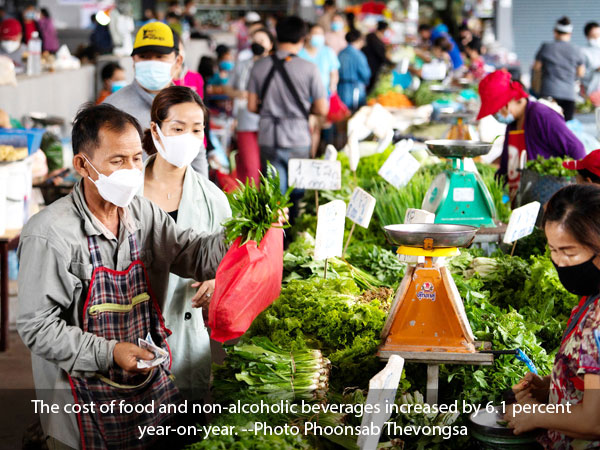 The company signed a Project Development Agreement with the government on Tuesday and will proceed with the scheme following a successful feasibility study carried out in Xekong and Champassak provinces.
The study focused on the communities of Nafeng and Huagnang villages in Pathoumphone district, Champassak province, and in Lamam district,Xekong province, after the project developer recognised the potential of these locations due to the almost year-round presence of sunlight.
The Project Development Agreement on solar power was signed at the Ministry of Planning and Investment by Deputy Minister of Planning and Investment Mrs Khamchan Vongsaenboun;the National Consulting Group Co., Ltd. represented by Mrs Xaythany Chanthavongsa; Deputy Minister of Energy and Mines Mr Thongphat Inthavong; Deputy Director of Champassak province's Planning and Investment Department, Mr Phatthanakone Syhavong; and Director of Xekong province's Planning and Investment Department, Mr Sakon Phonepaseuth.
The project aims to provide solar power for a total area of 813 hectares and will have different stages of development, depending on market demand and socio-economic development needs.
A 500MW capacity solar power plant will be operational from late 2021 until 2023 with annual electricity output of 739 GWh on 720 hectares in Lamam district,Xekong province,with a total investment cost of US$332.3 million.
In Champassak, solar power will be provided for an area of 93.1 hectares in Khong and Pathoumphone districts, with an installed capacity of 80MW and an annual output of 123GWh. The total investment cost is US$57.3 million.
Speaking at the signing ceremony, Mrs Xaythany said the National Consulting Group Co., Ltd. had many years of experience in production chains for power supplies.
Prior to the rollout of the projects in the two target provinces, the company had carried out a successful feasibility study as well as an Environmental and Social Impact Assessment.
After signing the Project Development Agreement, the developer will implement other signed agreements this year, including a detailed project plan.
The company will proceed with the project as planned under a Concession Agreement with the government, draw up plans for the second and third phases of development, and seek domestic and foreign markets, Mrs Xaythany said.
By Phetphoxay Sengpaseuth
(Latest Update April 08, 2021)