103 Hospitals among facilities in Laos treating Covid-19 cases

The 103 Hospital has been among health facilities in Laos providing treatment for Covid-19 since last month, before the disease began spreading in the country.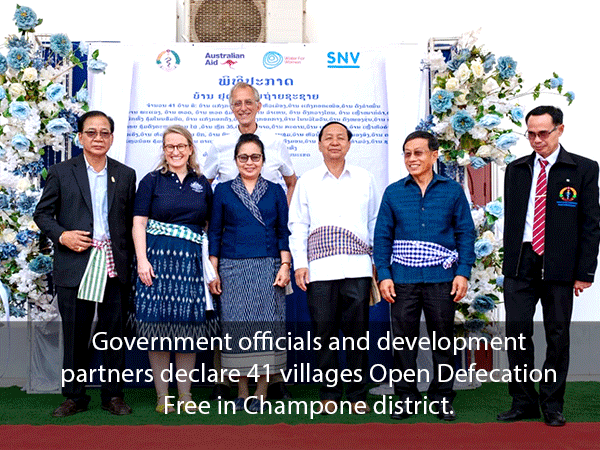 The Director General of the 103 Hospital, Colonel Souliphan Phetchanthala, said at the briefing for the media in Vientiane by the National Taskforce Committee for Covid-19 Prevention and Control on Saturday that 13 people suspected of being infected by the virus that causes Covid-19 are currently quarantined at the hospital.
"Now, almost half of these 13 people have been in the hospital for more than 14 days," he said.
The 103 Hospital currently has 33 single rooms for treating Covid-19 patients, and more than 200 medical staff to provide special care for them.
Chinese and Vietnamese medical experts also provide assistance and recommendations for the treatment and prevention of Covid-19, he said. In line with the Prime Minister's Order No 06, on reinforcement measures for containment, prevention and full response to the Covid-19 pandemic, the hospital has established checkpoints manned by the concerned authorities to strictly check the body temperature of people moving in and out of the facility.
As of Sunday, no new Covid-19 cases were recorded in Laos for seven consecutive days, and the total number of confirmed cases continues to be 19. Two of the 19 people infected by the Coronavirus have recovered and returned home from hospital.
Currently, 17 people are hospitalised, he said. Fourteen patients are at the Friendship Hospital in Vientiane and three in the Luang Prabang Hospital.
The government has stepped up the enforcement of measures to prevent and control the spread of the Coronavirus to protect the health and lives of the Lao people and foreigners living in the country.
By Khonesavanh Latsaphao
(Latest Update April 20, 2020)