SIM card registration rush slows process for consumers

The large number of people rushing to register their SIM cards following a directive from the Ministry of Post and Telecommunications is affecting the operations of many service units.
"So many people have come to register their SIM cards since the process started on July 1, and the overload of applications may lead to slower services," said an official from the Ministry of Post and Telecommunications.
"All information provided by the SIM card owners, such as photos and personal details, will be uploaded to the system, and all these details have to be confirmed by the service units," he said.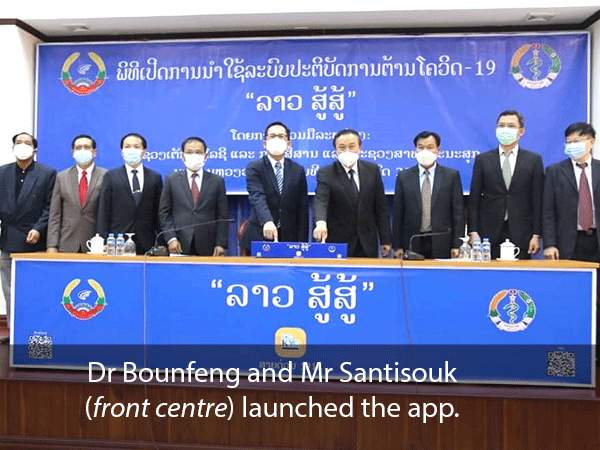 "We cannot use artificial intelligence (AI) systems to help in this work because the registration process uses passports, ID cards or family census to identify the SIM card owner. AI systems could easily misrecognise the person and the photo on those documents because the photos might not be clear, or the photos in the family census might never have been updated," he added.
To avoid crowds at the service units, people can also register their SIM cards via the mobile application LaoKYC.
"Currently, the application is only available on the Play Store for the Android system. Even through the application has been successfully developed for the iOS system, some features or policies still need to be improved to meet the specifications of the service provider," the official said.
The ministry announced last month that people must register their SIM Call and SIM Net cards between July 1 and November 30 this year.
People who fail to register their SIM Call and SIM Net cards will be able to receive calls but cannot make calls to any numbers except emergency services until December 30. From December 31, all numbers that aren't registered will be permanently deleted from the system.
To help people in rural areas without internet connectivity or where it is difficult to go to telecommunication service units, the ministry plans to suggest that telecom companies allow the offline registration of SIM cards in order to ensure effective registration across the country, according to an official from Ministry of Post and Telecommunications.
The ministry has issued a notification for people to register their SIM cards, both for calls and internet, in order to collect information on the SIM card owners.
The notification stated that all telecommunications and internet companies must coordinate with the ministry in implementing the nationwide registration process.
SIM cards have become part of essential services and a communication tool in the digital economy to access new services, including banking and financial services and food delivery, and to make bookings for flights and hotels.
By Souksamai Boulom
(Latest Update July 8, 2020)